How To Use The Anti Fatigue Undereye Serum
The Ultimate Protocol

by Rodrigo Diaz
April 14, 2023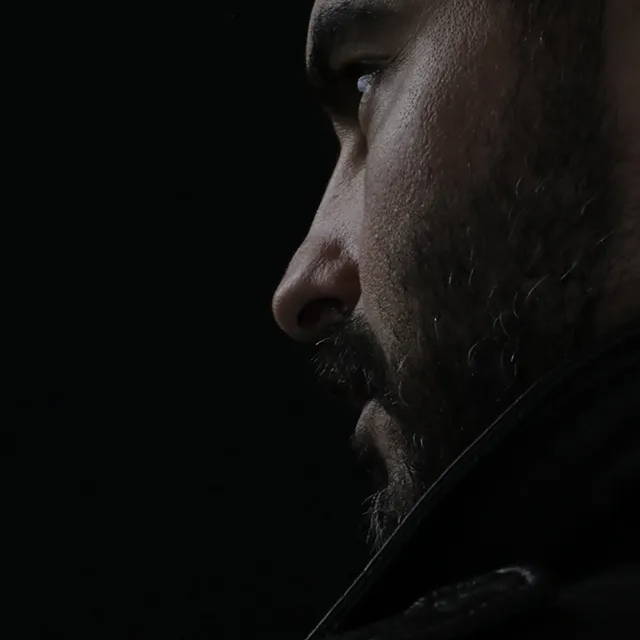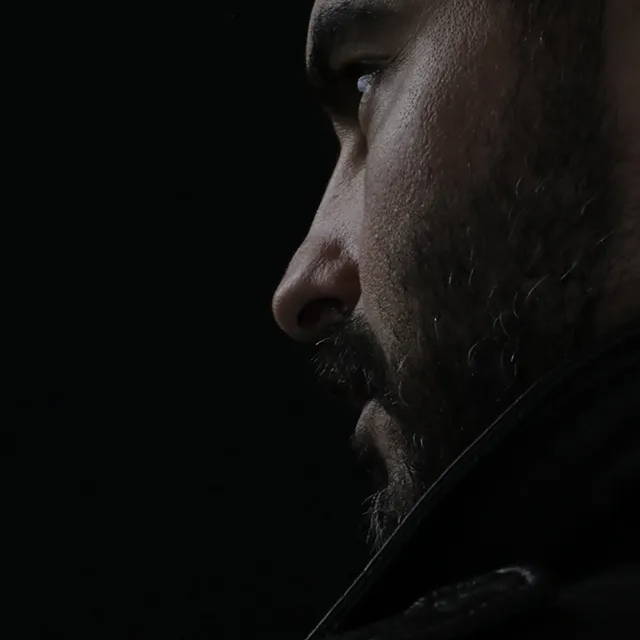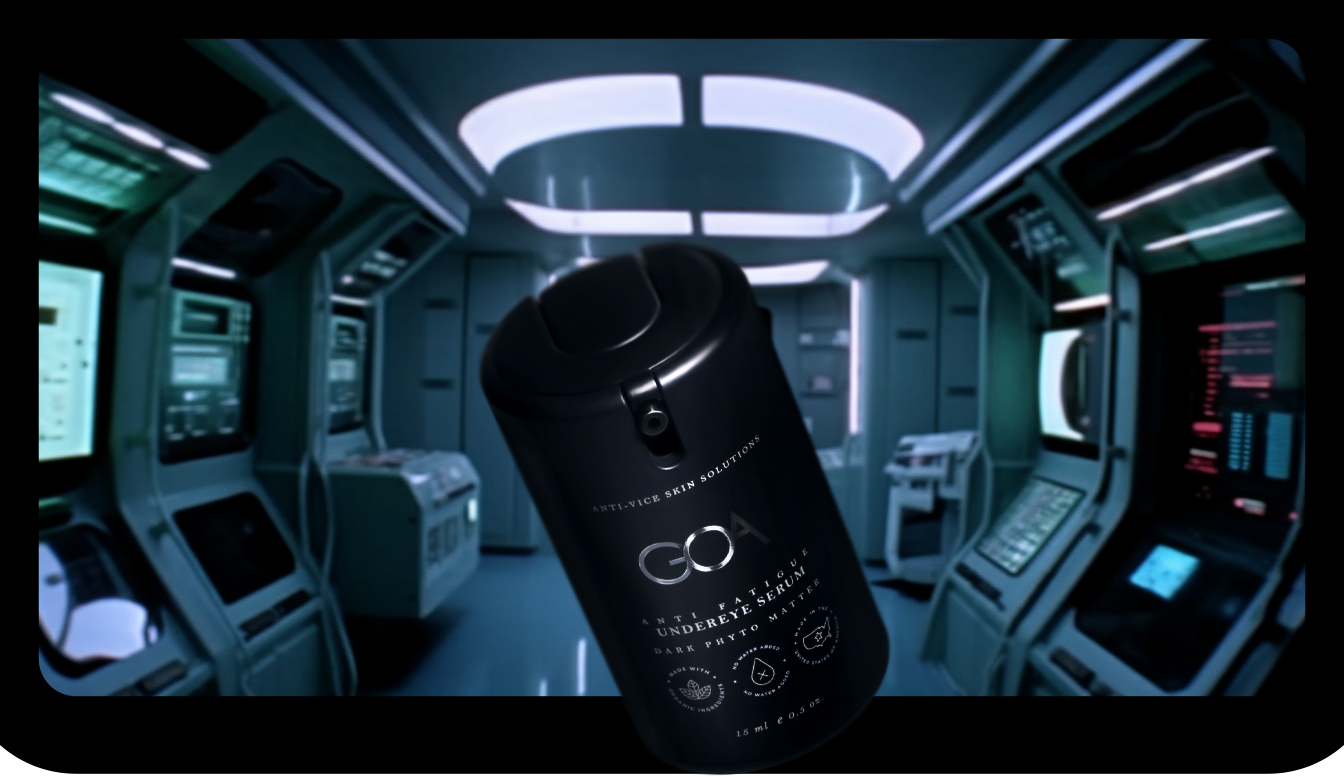 The skin surrounding our eyes is a telltale sign of our lifestyle habits. Studies show that over 90% of visible damage to the skin is caused by our daily lifestyle choices, such as late-night work sessions, deep-fried chicken delicacies, and some of those Ultra-Violet rays. But with GOA Skincare's Anti Fatigue Undereye Serum (AFUS), you can take control and combat dark circles, puffiness, and wrinkles. To ensure that you reap the maximum benefits of the serum, it's essential to apply it correctly and follow a comprehensive skincare regimen.
Need It Now? Add the Anti Fatigue Undereye Serum to your cart and keep reading.
Here's a step-by-step guide to help you achieve the best results from your AFUS.
Prepare Your Skin: Start with a clean face, free from any excess oil or residue, to ensure the serum penetrates deeply and works effectively.
Steam Your Face: Use the steam from your shower or a facial steamer [got one lying around? Me neither, but just in case] to open up your pores, enhancing the absorption of the serum's high-impact ingredients. The Undereye Serum is to be used immediately after patting the skin dry -- out of the shower.
When to use? An Undereye Serum should be used after cleansing and after using a mask or scrub (if you are) -- when the skin is dry.
Apply the AFUS: Dispense a small amount [about ½-1 pump] of the serum onto your ring finger and gently dab it around the orbital bone, starting from the inner corner to the outer corner of your eye area. Avoid rubbing to prevent irritation.
Massage the Serum: Use your ring finger to tap the serum gently into your skin, promoting better absorption and stimulating circulation. This can also help you relax.
Rest and Hydrate: Get enough sleep and stay hydrated throughout the day to support your skin's natural repair process and maintain a healthy appearance.
Use SPF: When going outdoors, apply sunscreen around your eye area to protect it from sun damage, which can exacerbate dark circles, fine lines, and wrinkles.
Day or Night Routine: 1 pump with the rest of your routine.
Day and Night Routine: Use 1/2 pump of the serum for each eye.
Important Note: Just like our interests and genetics, the skin is unique to each person, so through trial and error, it's important to find the routine that works best for you.
What not to do: Never use any product with Peroxide with other products that contain retinol. Also, wait at least 30 minutes before going out into the sun when using products with retinol.
The Goods: What keeps the AFUS tickin'?

Palmitoyl Tripeptide-1, Palmitoyl Tetrapeptide-7, and Palmitoyl Tripeptide-5
These powerful peptides stimulate collagen production, improving skin elasticity and reducing the appearance of wrinkles.
Sodium Ascorbyl Phosphate [SAP]
A stable form of vitamin C that brightens the skin, reduces dark circles, and provides antioxidant protection. Niacinamide [Vitamin B3]: A B-complex vitamin that helps to combat dark circles and hyperpigmentation.
Retinol
A vitamin A derivative that stimulates collagen and cell turnover for smoother, younger-looking skin.
Glycyrrhiza Glabra (Licorice) Root Extract
A natural skin brightener that reduces the appearance of dark circles and discoloration.
Globularia Cordifolia Callus Culture Extract
Plant stem cells derived from the heart-leaved globe daisy, which possess anti-aging properties and promote skin rejuvenation.
Ganoderma Lucidum (Mushroom) Extract
Also known as Reishi, this mushroom extract has antioxidant, anti-inflammatory, and skin-soothing properties, which can help improve the overall appearance of the undereye area.
By following this regimen, you can ensure the most optimal undereye skin possible, making the most out of the powerful ingredients in the AFUS. Remember, consistency is key, so commit to this routine and enjoy the resilient effects of GOA's Anti Fatigue Undereye Serum.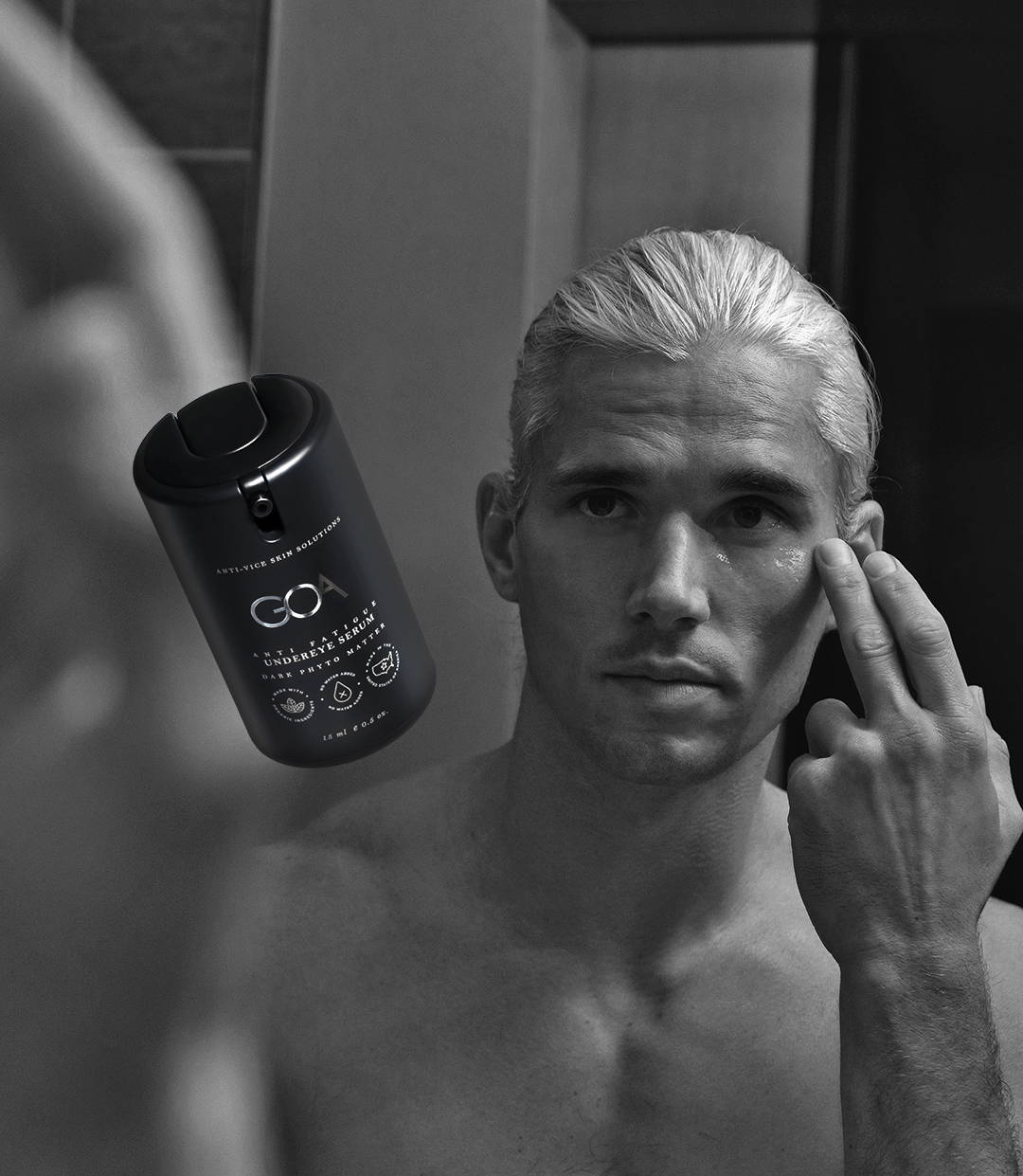 A daily, starter routine to cleanse, nourish, and protect the skin.

VITAMIN C + PLANT STEM CELLS
anti fatigue undereye serum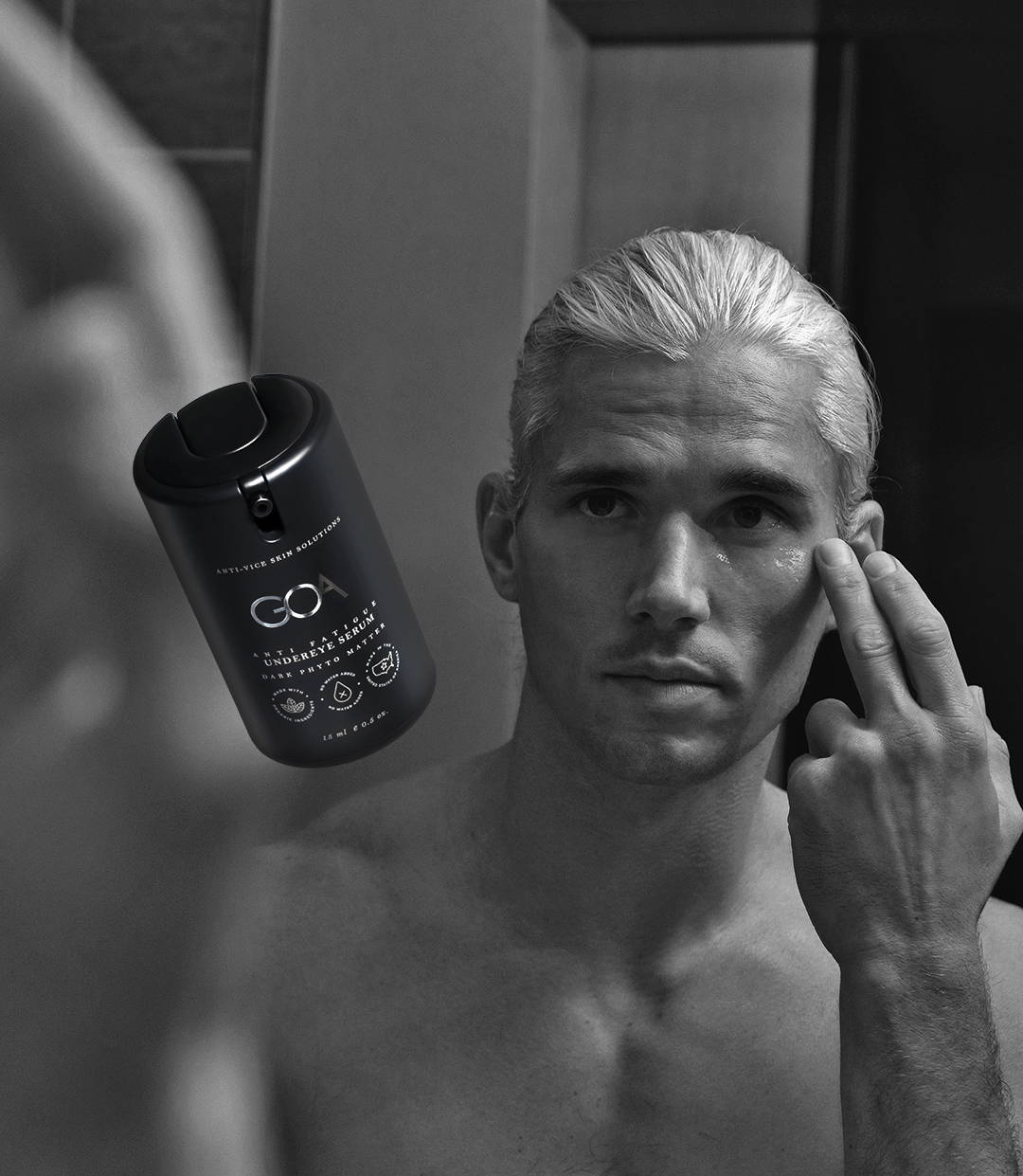 A daily, starter routine to cleanse, nourish, and protect the skin.

VITAMIN C + PLANT STEM CELLS

next-gen ingredients:
what's dark phyto matter?
OUR TECH
A signature ingredient that not only works to break through an important barrier, but helps it to become clearer, stronger, and free from stress...
what is the cause
for skin dryness?
CRASH COURSE
It's not only because it's cold; there's are a few tricks of the trade to reduce dryness from everyday habits...
explore the alien
world of your skin...
CRASH COURSE
Without getting into too much of your skin's biochemistry, it's essential to know that it's made up of three main layers that harvest more layers in between...