LIFESTYLE DATA X SCIENTIFIC DISCOVERY
EXPERIENCE DYNAMIC SKINCARE PRODUCTS TO REPAIR DAMAGE CAUSED BY OUR DAILY LIVES.
We're the pioneer of reverse-aging solutions and engineer our own powerhouse ingredients.
Made with certified organic ingredients, our formulas are full of that safe/clean goodness.
Lifestyle data is fused with scientific discovery to engineer efficient formulas.
Our products are meticulously designed by our in-house R&D team and made in the USA.
DISCOVER NEW
PROCURED SETS

"OVER 90% OF ALL VISIBLE DAMAGE TO THE SKIN IS CAUSED BY OUR LIFESTYLES."
"Oxidative Stress and Skin Cancer: An Overview." Ind J Clin Biochem. April 2013; 28(2):110-115. + "From keratinocyte to cancer: the pathogenesis and modeling of cutaneous squamous cell carcinoma." Journal of Clinical Investigation. February 1, 2012; 122(2):464-472.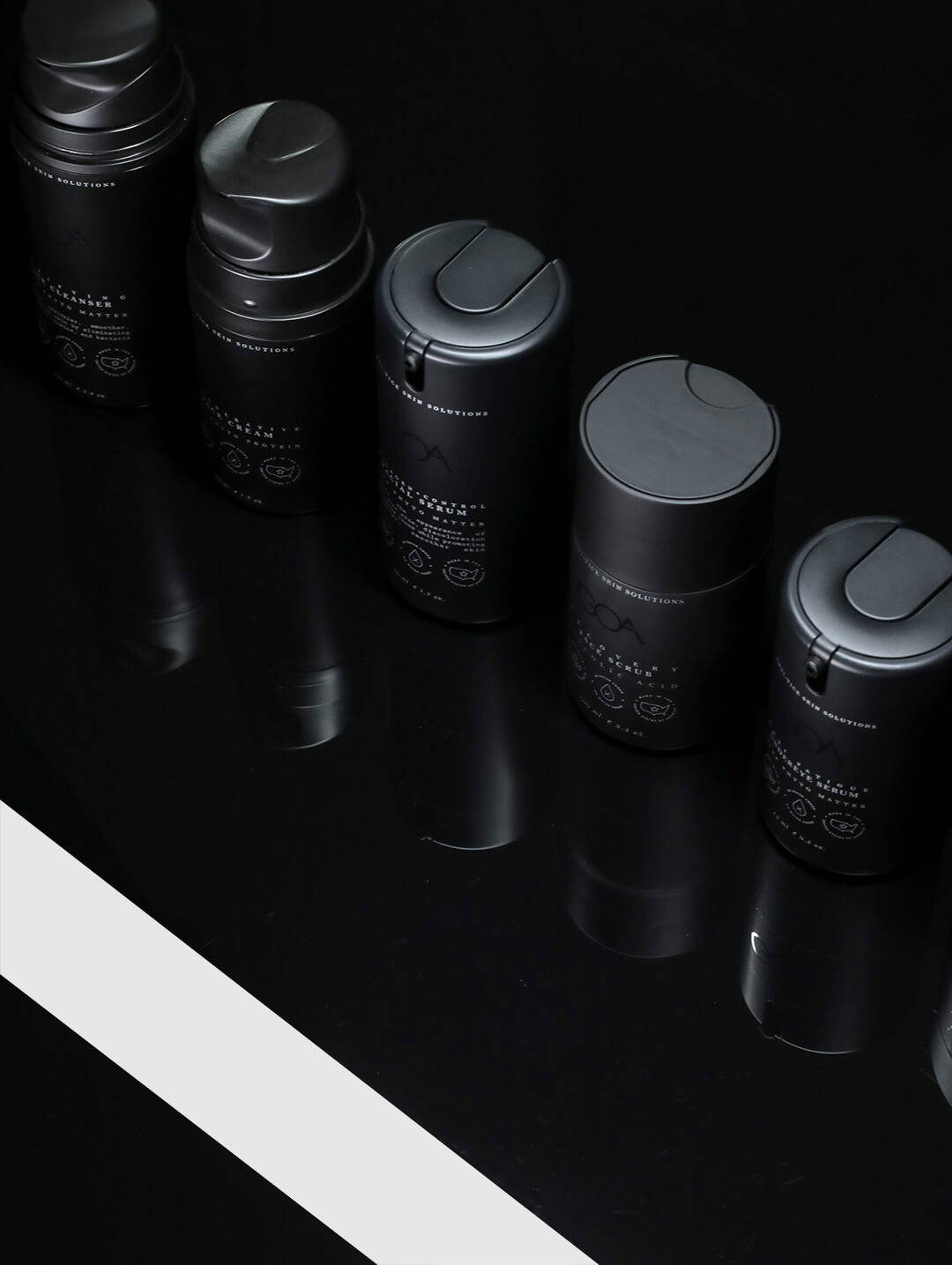 LIFESTYLE DATA MEETS
SCIENTIFIC DISCOVERY

WITH LIFESTYLE DATA COLLECTION WE ARE ABLE TO ALIGN CURRENT, GROUNDBREAKING DISCOVERIES IN AGE-RENEWING FORMULAS.

WE BELIEVE THAT AGING WELL WHILE KEEPING THE SKIN OPTIMIZED EVEN UNDER SEVERE CONDITIONS CAN BE ACHIEVED.
ENGINEERED TO MATCH THE WAY YOU LIVE YOUR LIFE.

THROUGH

LIFESTYLE DATA AND OUR INVESTMENT IN SCIENTIFIC ADVANCEMENTS WE ARE ABLE TO BUILD UP TO DATE FORMULATIONS BASED ON HOW YOU LIVE YOUR LIFE.
METICULOUSLY MANUFACTURED IN THE U.S, WE GO BEYOND "HIGH QUALITY" INGREDIENTS.

FROM INNOVATIVE, PROPRIETARY INGREDIENTS, PLANT-BASED STEM CELLS, AND BIOTECH PARTNERSHIPS WE INVEST IN SCIENTIFIC ADVANCEMENTS THAT CREATE EFFICIENT FORMULAS.