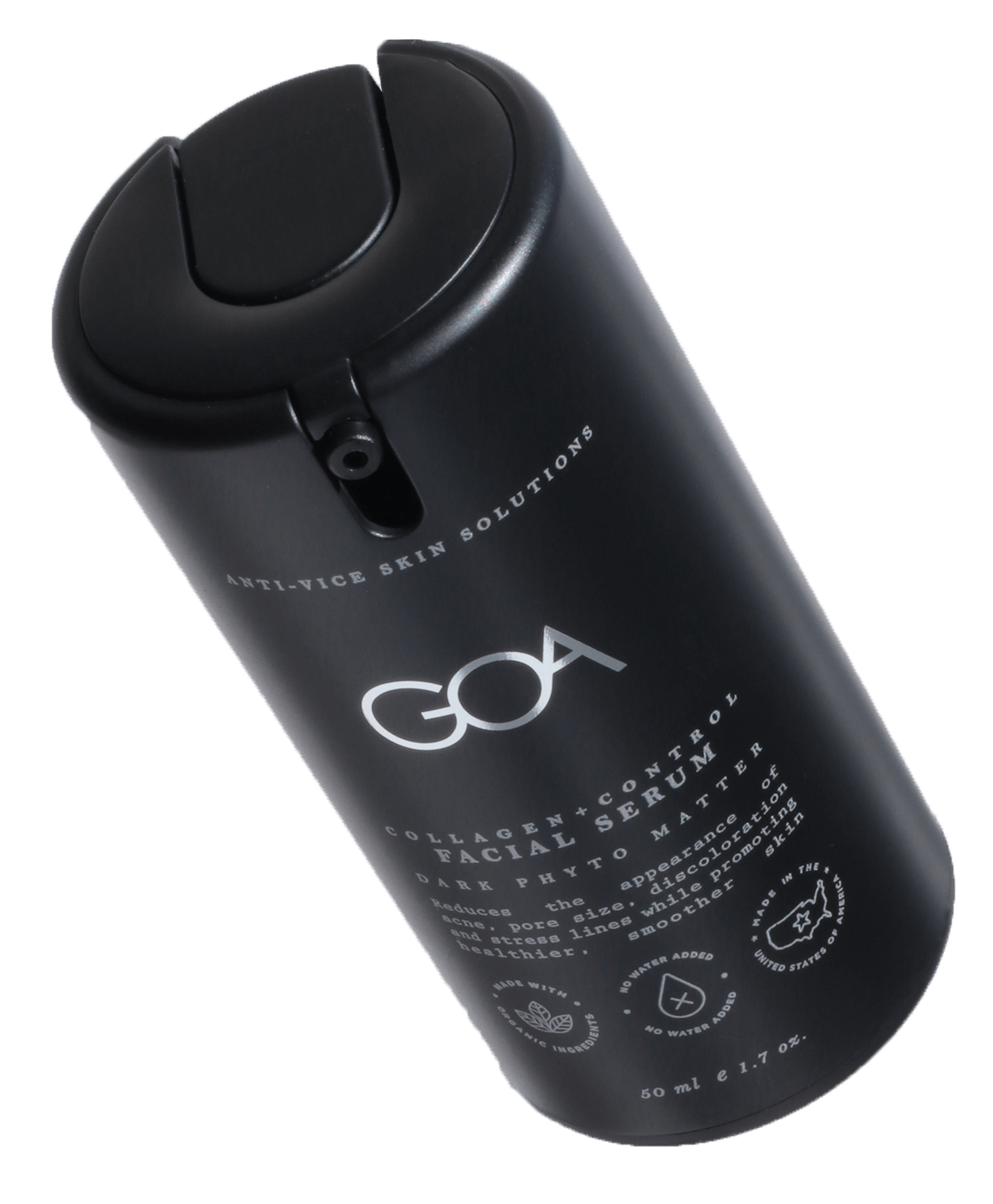 55% of Men
have alcohol
related skin
issues.

HOW TO GET BETTER SKIN WITHOUT GIVING UP ALL YOUR FAVORITE THINGS.
You know there are a few things you could improve to make your skin look better. Drink more water. Get more sleep. Etcetera.

But you probably don't know just how much your lifestyle is affecting the look and health of your skin. Don't worry. You can fix it. But first, let's take a look at what you're up against.

START PROTECTING YOUR SKIN TODAY.
RESULTS OR YOUR MONEY BACK
HOW DOES YOUR LIFESTYLE
AFFECT YOUR SKIN?
One in five men binge drink at least five times a month. According to experts, alcohol consumption causes dehydration and inflammation of the skin, as well as oxidative stress, which we'll get into in just a moment. Dehydration deprives your skin of not just moisture but also essential nutrients, so it can't repair itself. It dilates the pores so that they appear larger and are easily congested with oil, dead cells, and bacteria. Gross.

Inflammation damages blood vessels, further restricting the delivery of nutrients, and causes rosacea, acne, and scarring. Dehydration and inflammation together change the texture and color of your skin with dry spots, dullness, puffiness from damaging fluid retention, and loss of elasticity, which leads to wrinkles and sagging. Not a good look. And if there's sugar in your favorite drinks, it's even worse.

IT'S NOT ALL
FUN AND GAMES.

You might be having the time of your life, but your body is putting up with a lot of stress. Stress causes a chemical response that makes your skin sensitive and slower to heal, so everything else will have a more dramatic effect on its health and appearance. A 2004 USC study showed that a high-stress lifestyle can age you up to 10 years.

The stress hormone cortisol tells your glands to produce more oil, so you get more blackheads, whiteheads, and breakouts. Any existing conditions like psoriasis, rosacea, eczema, and fever blisters are likely to flare up more frequently. When you start seeing the effects of stress on your skin, you might feel even more stressed, exacerbating the issue.

You've heard or even adopted the motto "sleep when you're dead." It makes sense. We have limited time on this planet, and we should make the most of it. However, as you've heard a hundred times, your body needs sleep. Seven to nine hours every night, to be exact.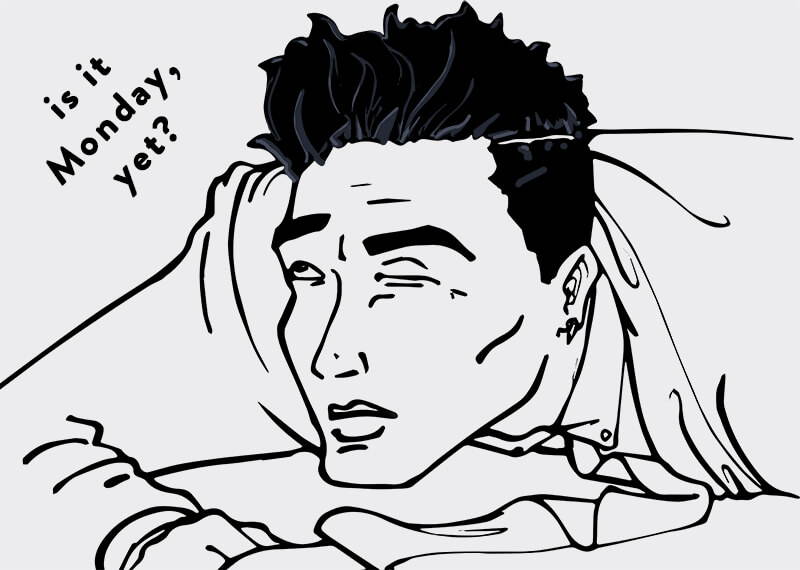 When you lose sleep, you lose collagen, the protein that forms the skin's structural matrix. This causes every sign of aging you can imagine. Sagging, dryness, dullness, dark circles, blotchiness, uneven texture, and on and on. When you finally pass out face-down on the pillow, it's "like ironing a wrinkle into your pants," according to Health.

A 2020 Korean study [1] showed a severe loss of elasticity, loss of moisture, increase in peeling, and increase in the depth of wrinkles after six nights of four hours of sleep. The effects were compared to the same participants' skin after six nights of eight hours of sleep. Changes were visible after the first night of reduced sleep.

1. Skin Res Technol . 2020 Mar;26(2):193-199. doi: 10.1111/srt.12797. Epub 2019 Nov 6.


FREE RADICALS ARE REAL, MAN.

Free radicals sound like something on a protest sign from the '60s, but they're real, and they are one of the top two causes of premature aging. Free radicals are unstable molecules that contain oxygen. They react easily with other molecules (oxidation), releasing the spastic electrons to damage your tissues, DNA, and proteins.

Hint: It's better if those don't get damaged.

Antioxidants are molecules that give an electron to free radicals to calm them down without becoming unstable themselves. When you don't have enough antioxidants, you're in oxidative stress. For your skin, that means wrinkles, disease, inflammation, loss of collagen, and potentially skin cancer.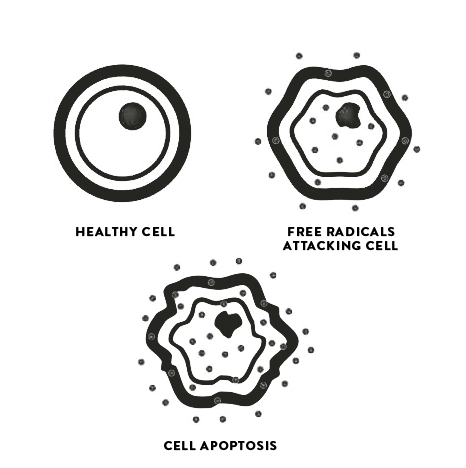 YOU ARE
WHAT YOU EAT (APPARENTLY).

WHILE YOU'RE ENJOYING NEW AND EXCITING LOCATIONS OR YOUR FAVORITE REGULAR SPOT, IT CAN BE CHALLENGING TO MONITOR YOUR INTAKE OF SUGAR, DAIRY, VEGETABLES, BERRIES, NUTS, AND ALL THE FOODS YOUR SKIN NEEDS YOU TO MONITOR.

THAT CAN MEAN NOT ENOUGH NUTRIENTS AND ANTIOXIDANTS AND TOO MANY INFLAMMATORY FOODS THAT GIVE YOU DISEASES, MAKE YOU GAIN VISCERAL FAT (FAT AROUND YOUR ORGANS), AND (WORST OF ALL) MAKE YOUR SKIN LOOK BAD.

WHEN IT COMES TO WATER, THE OBVIOUS POINT IS THAT YOUR SKIN NEEDS IT. WATER KEEPS SKIN MOISTURIZED FROM THE INSIDE AND HELPS MOVE NUTRIENTS WHERE THEY NEED TO GO. IT'S ALREADY HARD TO DRINK THE AMOUNT OF WATER YOU'RE SUPPOSED TO EVERY DAY. THROW IN DIURETICS LIKE ALCOHOL AND CAFFEINE AND AN ADVENTUROUS AND BUSY LIFESTYLE, AND YOU CAN END UP WITH SOME SEVERE DEHYDRATION.

QUALITY | Another part of water consumption is quality. What's in your water? Where is your water coming from? And that goes for the water you bathe in as well. Hard water pulls moisture out of your skin and can cause irritation. Mineral content disturbs your oil balance and can even clog pores. Heavy metals disrupt your hormones and cause oxidative stress. You're better off not bathing.

DO YOU EVEN EXFOLIATE, BRO?

Men are becoming increasingly skin savvy, but most of us don't have a meticulous skincare regimen just yet. Routines with multiple steps that vary from morning to night are difficult to keep up with, especially when you're frequently out late, traveling, or jam-packing your schedule every day.

Unfortunately, a weak skincare regimen means you're not treating the damage your intense lifestyle does to your skin.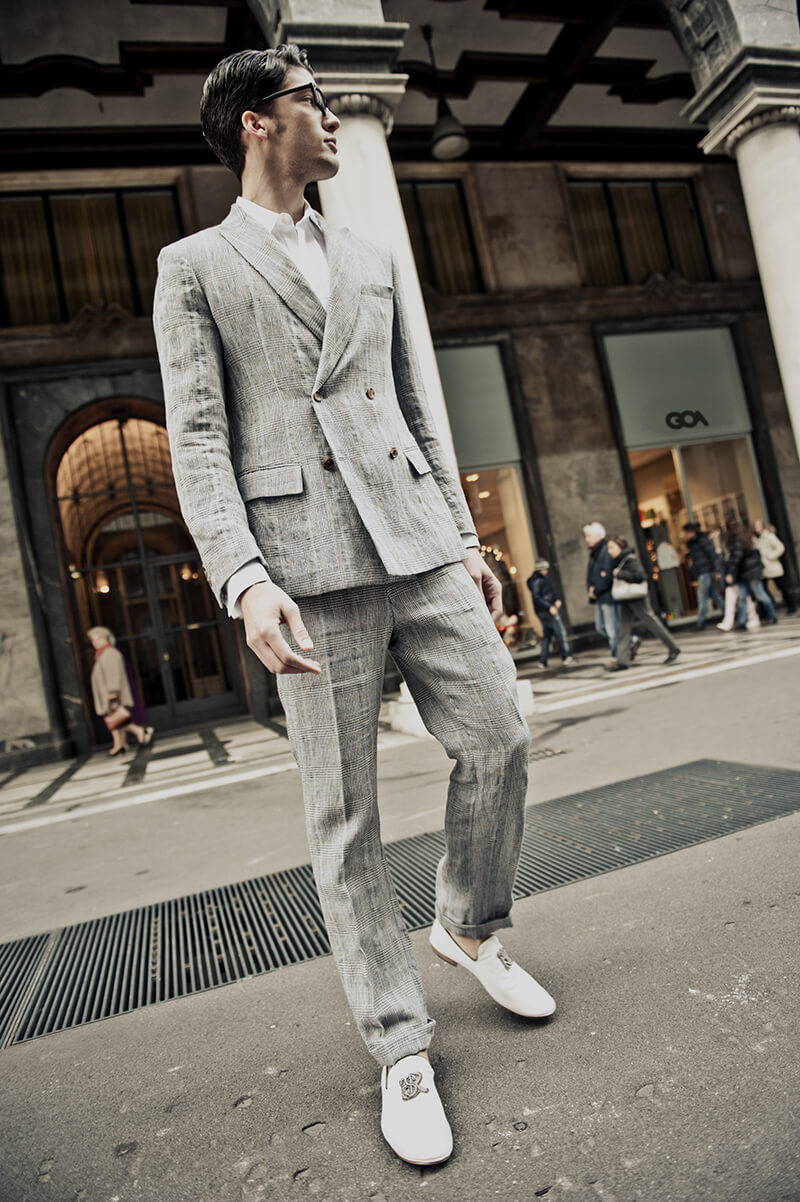 Travel doesn't inherently damage your skin, but it makes it more difficult to protect your skin, and it puts you in situations that can cause damage.

You might find yourself in areas of high pollution, which is a major factor in oxidative stress. Bonus points if you live in a highly polluted area and you frequently travel to cleaner places.

One of the best things about traveling is enjoying the scenery and activities on bright, sunny days, but that's arguably the worst thing you can do to your skin. UV rays damage your skin cells right down to the DNA, causing defects and mutations that lead to severe premature aging and skin cancer. They're responsible for 90% of visible aging (Skin Cancer Foundation 2019).

Dry and pressurized recirculated air inside a plane cabin increase inflammation and exposure to UV light.

Speaking of oxidative stress, hydrocarbons in cigarette smoke are one of the biggest contributors. After sunlight, smoke is the second leading cause of premature aging. One dermatology college said:

"THE SKIN OF A 40YO HEAVY SMOKER CAN LOOK LIKE THAT OF A 70YO NONSMOKER."
The fun part is that you don't even have to smoke to suffer the effects. Being in a bar or dwelling where people smoke or even being near a person smoking outside will expose you to secondhand smoke, which causes even more oxidative stress than first hand smoke. Also, cancer.
.

Yes, men have hormones too. They coordinate all the major and minor functions in your body, like little orchestra conductors. Store fat or burn it. Speed up or slow down your heart. Be chill or hangry. Sleep or keep scrolling. Have sex or have a really embarrassing encounter. Your body, if you're healthy, balances hormones on its own, but your lifestyle can throw a wrench in it.

Your diet, caffeine intake, alcohol consumption, smoking, stress levels, sleep schedule, and exposure to endocrine-disrupting chemicals (EDCs) can disrupt your hormone production and function. The good news is that EDCs can be found in your cookware, hair and skincare products, and many everyday things you come into contact with. Okay, that's not good news, but as we said, you can protect your skin without giving up all the things you love.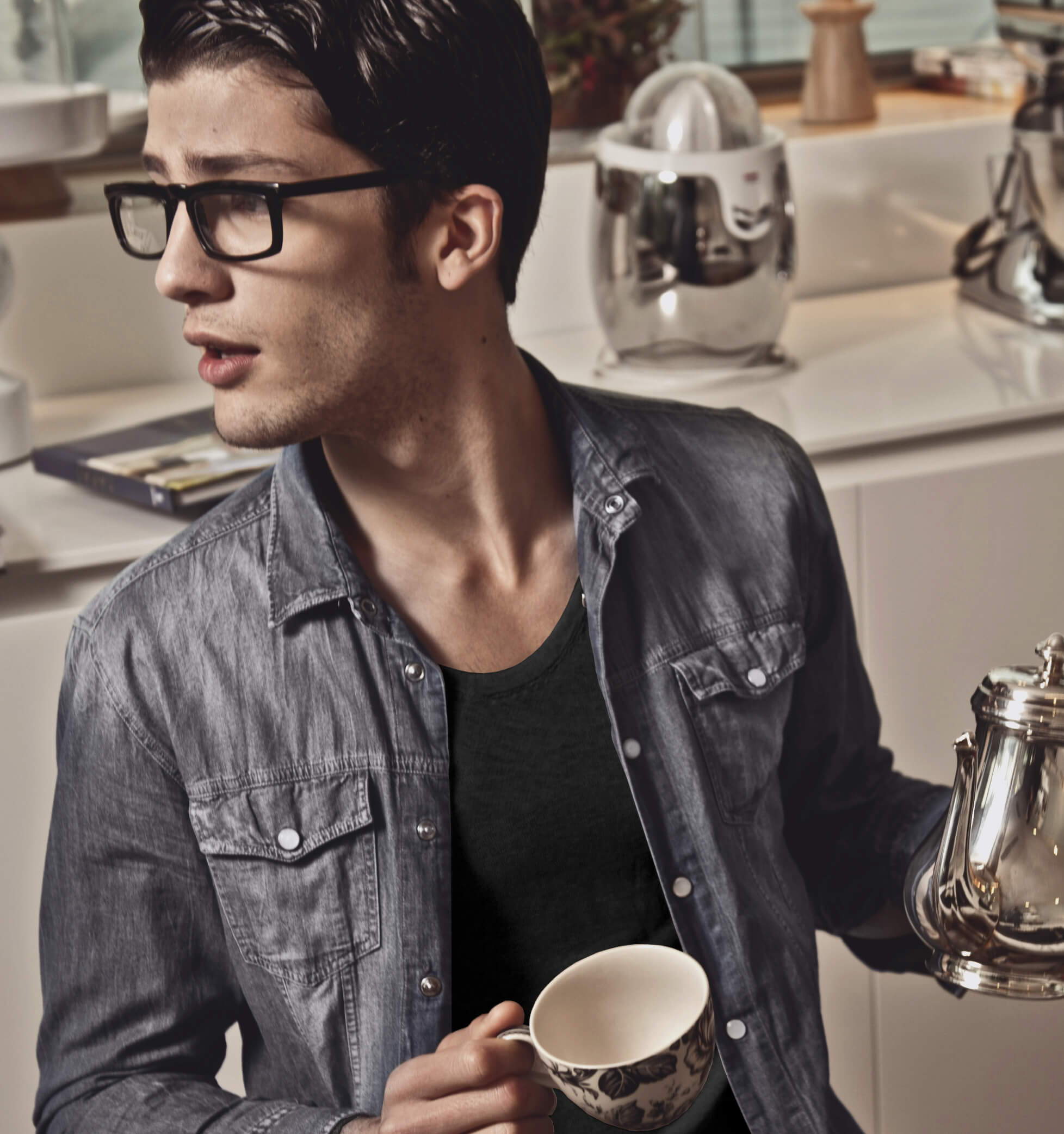 HOW DO YOU GET HEALTHY SKIN WITHOUT
GIVING UP THE LIFE YOU LOVE?

REMEMBER HOW WE TOLD YOU NOT TO WORRY? HERE'S WHY: EACH OF THESE ISSUES HAS A SOLUTION THAT DOESN'T INVOLVE CHANGING YOUR LIFE.

LEARN HOW TO ADDRESS ALL THE SKIN PROBLEMS CAUSED BY YOUR ADVENTUROUS SPIRIT, THEN KEEP READING TO LEARN HOW YOU CAN DO IT ALL IN ONE STEP.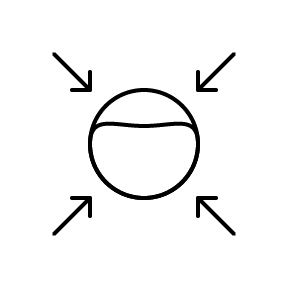 If your diet or lifestyle leaves you with unsightly, damaging inflammation, you need anti-inflammatories. Taking NSAIDs orally is a fast way to damage your kidneys, so let's stick to topical.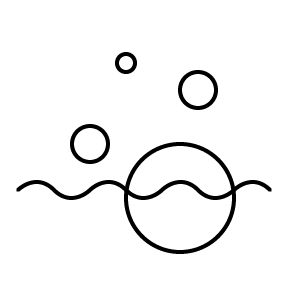 Your skin tries to protect itself by producing excess oil, but excess oil causes its own problems. You can control oil production by making sure your skin always has plenty of moisture.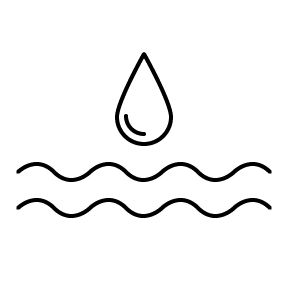 Your moisture barrier helps keep hydration inside your cells, but the barrier can be damaged like the rest of your skin. Ceramides and humectants rebuild your moisture barrier while replenishing hydration.
Oxidation is terrible for your skin, and it happens on a molecular level, so there's only one way to fight it. Reduce free radicals and damaging oxidation by supplementing your antioxidants right where you need them. Collagen production naturally slows as you age and is further disrupted by your activities. To keep your skin firm and youthful, you have to supplement your lost collagen and other essential proteins. When your skincare routine is minimal or inadequate, you can end up with a buildup of dead cells, oil, and bacteria on the surface of your skin. Exfoliating regularly removes the buildup to reveal bright and fresh skin.

Reducing excess oil, bacteria, and inflammation will help reduce blemishes, blackheads, whiteheads, and other types of acne. You can help your skin fight acne from within and heal faster by restoring its natural moisture retention. "Aging" includes lines, discoloration, bad texture, thinning, and sagging. By nourishing your skin and repairing the damage done by the sun's harmful rays, you can reduce and even reverse signs of aging and get your youthful glow back.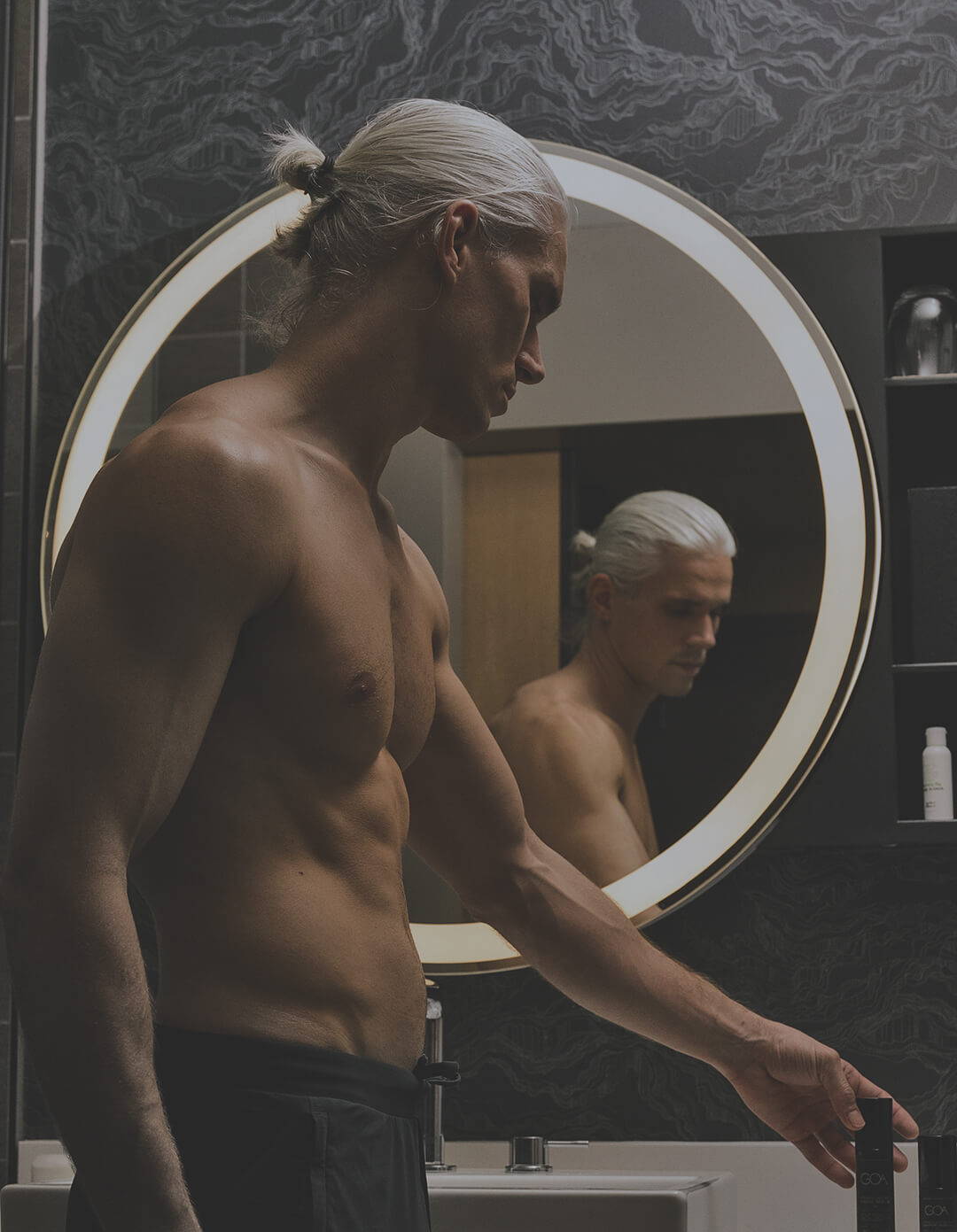 MEN'S SKINCARE SUCKS,
SO WE DID SOMETHING DIFFERENT.

WHEN YOU START TRYING TO TAKE CARE OF YOUR SKIN, YOU'RE GOING TO ENCOUNTER A LOT OF OVERPRICED GARBAGE. IT'S UNAVOIDABLE.

MEN ARE BEGINNING TO PAY MORE ATTENTION TO THEIR SKIN, AND ALL THE ENTREPRENEURS OF THE WORLD ARE CASHING IN WITH CHEAP WHITE LABEL FORMULAS THEY CAN SLAP THEIR BRAND ON.

You might have heard that women pay a "pink tax," a higher price for the "girl" version of regular stuff like razors and tools. Well, men pay a pink tax too. We pay premium prices for travel-size bottles of really mediocre skincare products when what we need are regular bottles of highly active products that can penetrate our skin, which is 25% thicker than women's, and aren't overpriced.


Cheap skincare is made with questionable ingredients that can actually trigger inflammation, acne, and damage. In super cheap skincare, you can even find toxins that harm your organs, like your liver, kidneys, lungs, and (oh, no!) your reproductive system. The natural solution is to change your entire life. The better solution is skincare you can genuinely trust not to shrivel your family jewels..
We mentioned that men need products that are more active than traditional skincare products formulated for women. If we can get personal for a second, some men (cough) need skincare products that are developed to fight the effects of their lifestyle. You're harder on your skin than the grandpa down the street who goes to bed at 9pm every night and hasn't had a drink since '96. At least for now.

Everyone is getting a little more woke these days and realizing that we pay a lot for heavy water to be shipped around the country, especially when the strength of the products is reduced by the dilution. Incredibly, some formulas are as much as 90% water. And for what? Don't pay for water when you can get more potent and cost-effective ingredients in a customized formula.
"Best product I have
ever used... period."

I have been using the Anti Vice set for about two weeks now. The results are visible and I am completely satisfied with the results. I have tried many different products... the quality is amazing. No muss, no fuss. The routine is quick and easy. I saw a reduction of pores and fine lines.
"Best product I have
ever used... period."

I have been using the Anti Vice set for about two weeks now. The results are visible and I am completely satisfied with the results. I have tried many different products... the quality is amazing. No muss, no fuss. The routine is quick and easy. I saw a reduction of pores and fine lines.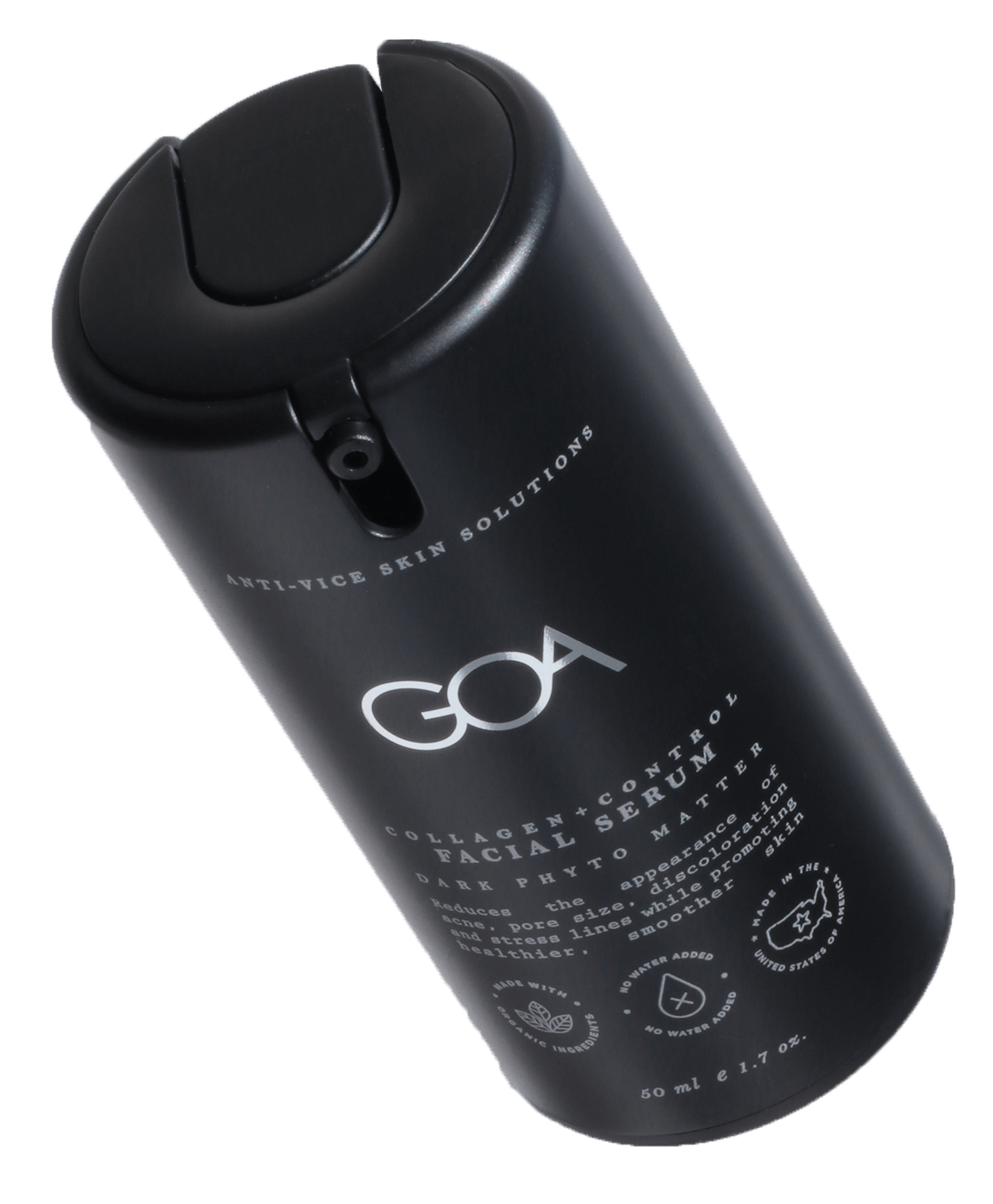 MEET
THE SERUM
DESIGNED
FOR YOUR LIFE.

MEN NEED BETTER SKINCARE OPTIONS, AND MEN LIKE YOU NEED DEPENDABLE RESULTS, SO THAT'S WHAT WE'VE CREATED. COLLAGEN + CONTROL FACIAL SERUM IS THE PRODUCT OF YEARS OF DEDICATED RESEARCH AND DEVELOPMENT.

LEARN HOW TO ADDRESS ALL THE SKIN PROBLEMS CAUSED BY YOUR ADVENTUROUS SPIRIT, THEN KEEP READING TO LEARN HOW YOU CAN DO IT ALL IN ONE STEP.
RESULTS OR YOUR MONEY BACK
90 DAY USE | FREE U.S SHIPPING
WE'RE PROUD OF OUR POWERFUL AND EFFECTIVE INGREDIENTS, SO YOU CAN EASILY FIND THEM ON THE ORDER PAGE. OUR FAVORITES INCLUDE VITAMIN C, WITCH HAZEL, POLYSACCHARIDES, AND DARK PHYTO MATTER, A PROPRIETARY COMBINATION OF RETINOL, SALICYLIC ACID, B3, AND MSM THAT COMBATS STRESS, FATIGUE, AND AGING.

We got rid of the excess water, so you only pay for the active concentration your skin needs.

C+C Serum is designed to heal the skin of the explorer, the partier, and the guys like you.
Don't take our word for it. Come find out what GQ, Men's Health, and Men's Fitness had to say.

You put it on after you wash and before you moisturize. It's that simple. Seriously, anyone can use it.

We care about stuff, so we made sure our proprietary formula is more effective than anything else on the market, but also cruelty-free, organic, and free of parabens and toxins.

By increasing antioxidants, collagen, moisture, and damage-repairing nutrients, you can give yourself healthier and better-looking skin that's protected against future damage.