APM-24: Conquer Oil & Pollution for Flawless Skin
From Oil Slick to Sleek

by Rodrigo Diaz
April 29, 2023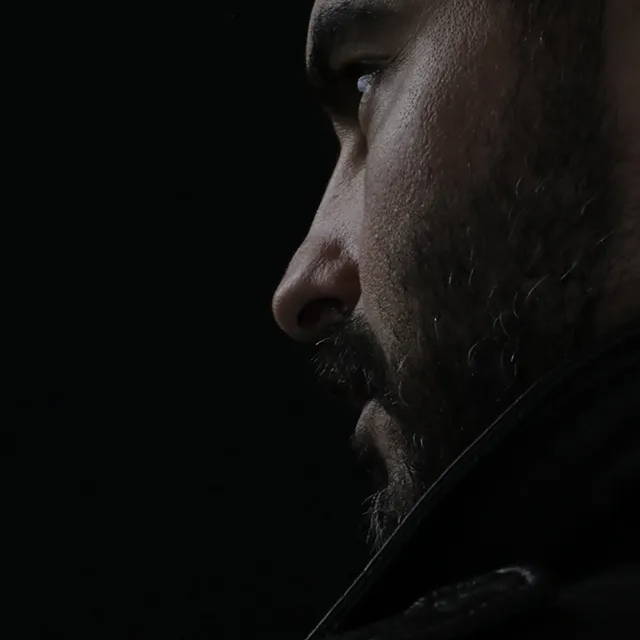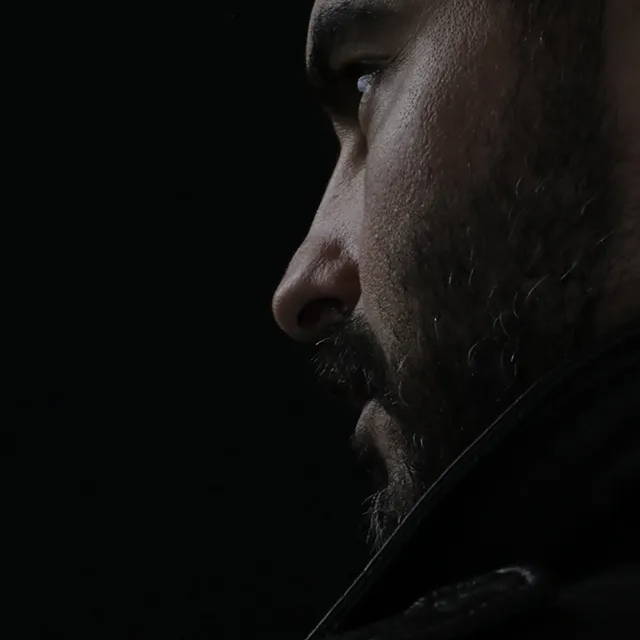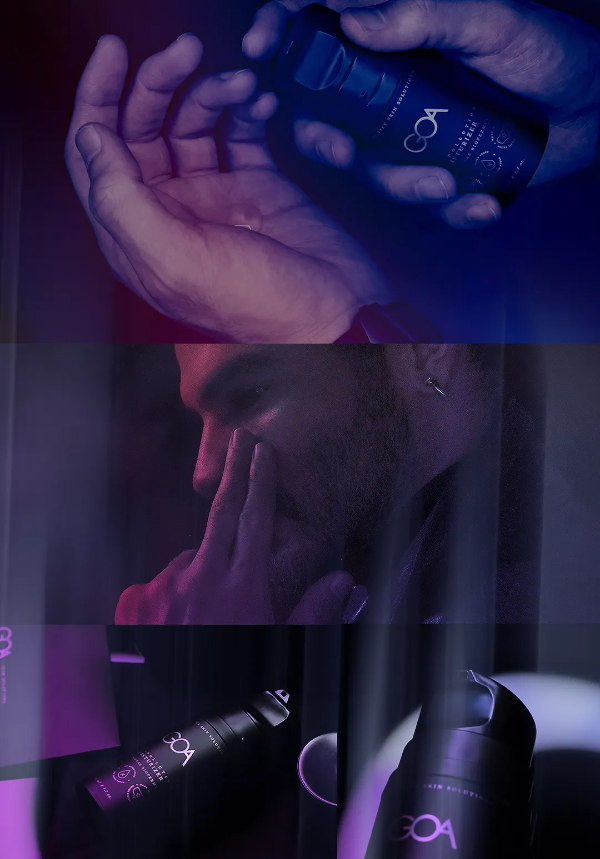 Dive into the world of GOA's oil-free Anti-Pollution Moisturizer, a remarkable formula adept at combating oily skin in scorching heat and shielding it from environmental aggressors.
What's in store for you?
Key Benefits and Unique Features
The Anti-Pollution Moisturizer [APM-24] is an oil-free, biomimetic shield that offers 24-hour moisture while targeting PM2.5 pollutants. Its remarkable benefits include:
1. Reducing pollution effects: It neutralizes heavy metals and lessens the adherence of PM2.5 (particulate matter up to 2.5 micrometers) to the skin, protecting it from air and digital light pollution.
2. Boosting natural hydration: The moisturizer reinforces the skin's natural hydrating systems, resulting in a fresher, firmer, and healthier appearance.
3. Soothing redness and inflammation: The formula minimizes redness, inflammation, and puffiness, improving the skin's overall texture and tone.
Key Ingredients and Their Role
The APM-24 boasts a blend of potent ingredients that contribute to its superior performance:

Alteromonas Bioferment
This powerful anti-pollution ingredient is derived from marine microorganisms and helps chelate heavy metals while reducing PM2.5 adherence to the skin.
Tripeptide Blend
Sourced from amino acids, this blend mimics the skin's mechanism to produce collagen via tissue growth factor (TGF)-beta and enhances cell communication.

Caffeine
Known for its vasoconstrictive properties, caffeine reduces inflammation, puffiness, and brightens the skin while alleviating stress and fatigue marks.

Pomegranate Enzyme
A potent antioxidant and anti-inflammatory agent, pomegranate enzyme helps prevent various skin disorders related to stress.

---
How To Use The APM-4
1. Always cleanse your face with a purifying face cleanser before applying the moisturizer. This ensures that your skin is free from dirt, excess oil, and impurities, allowing the product to work more effectively.
2. Apply one pump [if using 1x daily] of the moisturizer to your palm, spread it between your hands, and gently massage it onto your face and neck until fully absorbed. Use ½ pump if using it day and night.
3. Pair the moisturizer with other GOA products, such as the Collagen Control Facial Serum and the Purifying Face Cleanser, to create a comprehensive and effective skincare regimen.
4. Always use an SPF before heading out into the blazing sun [or even on a partially cloudy day].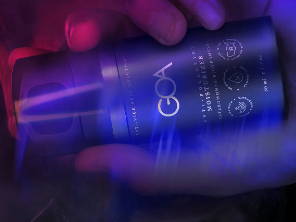 The APM is an oil-free, biomimetic shield against pollution while moisturizing the skin for 24 hours. Targets PM2.5.
EXO-P + AMINO ACIDS + WITCH HAZEL
anti pollution moisturizer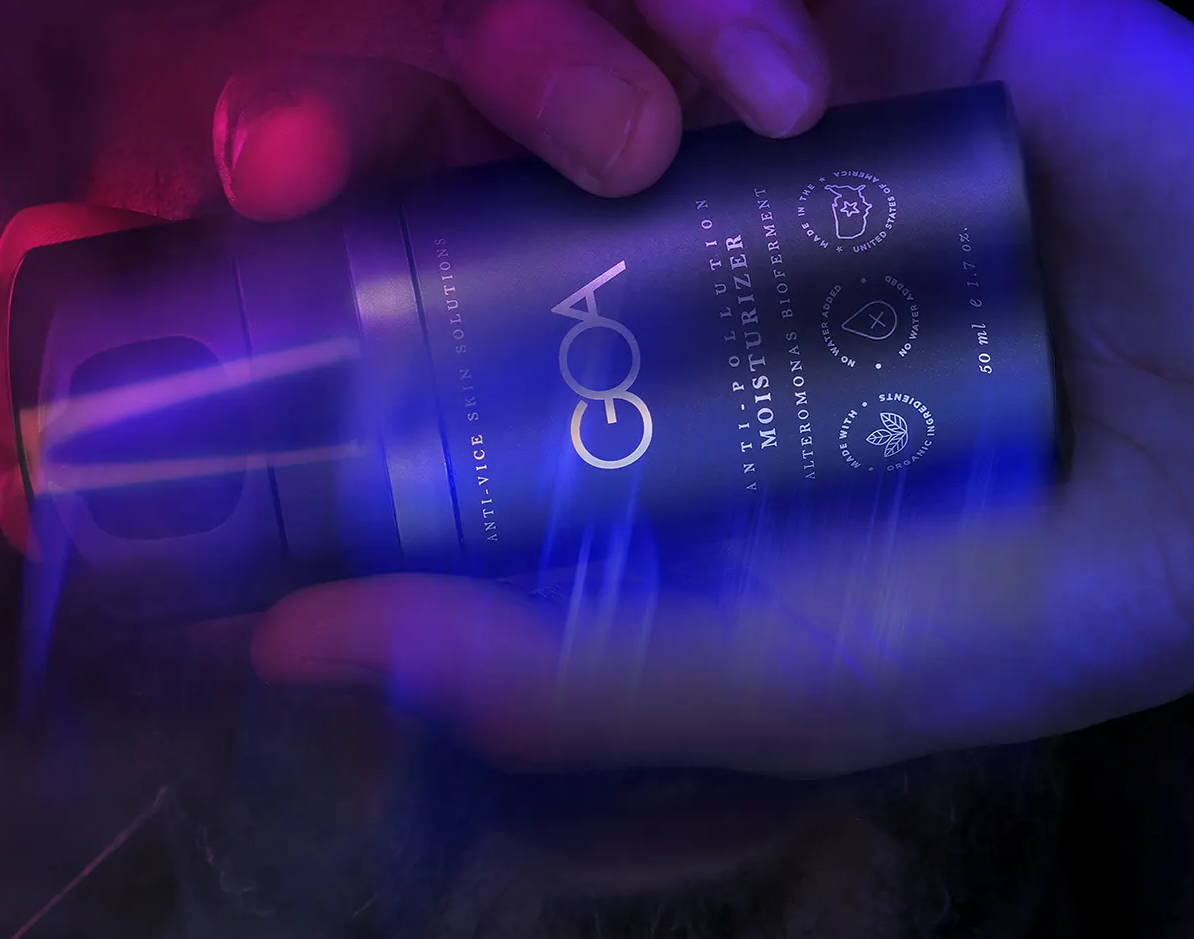 The APM is an oil-free, biomimetic shield against pollution while moisturizing the skin for 24 hours. Targets PM2.5.
EXO-P + AMINO ACIDS + WITCH HAZEL

next-gen ingredients:
what's dark phyto matter?
OUR TECH
A signature ingredient that not only works to break through an important barrier, but helps it to become clearer, stronger, and free from stress...
what is the cause
for skin dryness?
CRASH COURSE
It's not only because it's cold; there's are a few tricks of the trade to reduce dryness from everyday habits...
explore the alien
world of your skin...
CRASH COURSE
Without getting into too much of your skin's biochemistry, it's essential to know that it's made up of three main layers that harvest more layers in between...